Hi All,
My name is Michaela, or as my family and friends call me in Slovakia, Miška. I am from Košice, the second largest city in Slovakia, where I lived first 25 years of my life. I studied at law faculty and when I finished my master's degree I decided to move to London. It has been two and a half years since and I can say that I call London my second home now. I work as a legal secretary and also study to become a lawyer in the UK through CILEx route.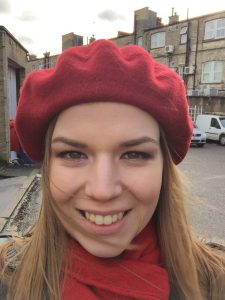 But this year I have decided that I will make a bold move and I will fulfill my lifetime dream- speak Italian fluently. And that is why I am here, in Perugia. Perugia is a lovely old town with lots of things to offer to a tourist but the reason why I decided to come here is more than just tourism. Perugia is a home for Universita per stranieri (University for foreigners) where hundreds of students from all over the world come to learn Italian language and culture.
I also decided that I will write this blog for a few reasons. Firstly, I want to note my memories and experiences to make sure I will remember them also years from now. Another reason for this blog is that when I was looking for information about Perugia and life here I was unable to find recent websites with more up to date information and therefore thought this blog could be useful for those who would like to come to Perugia. Hopefully this way I can help out with information about the university, costs, how to find an accommodation and what to expect. And finally, through this blog I can let my friends know what I am up to and at the same time and offer them little view into day to day life of Italians and also foreigners who study here.
I hope you will enjoy reading this blog. In case you have any questions you can contact me through contact me section and I will try to reply as soon as possible and to the best of my ability.
Allora cominciamo… 🙂